Be the Artist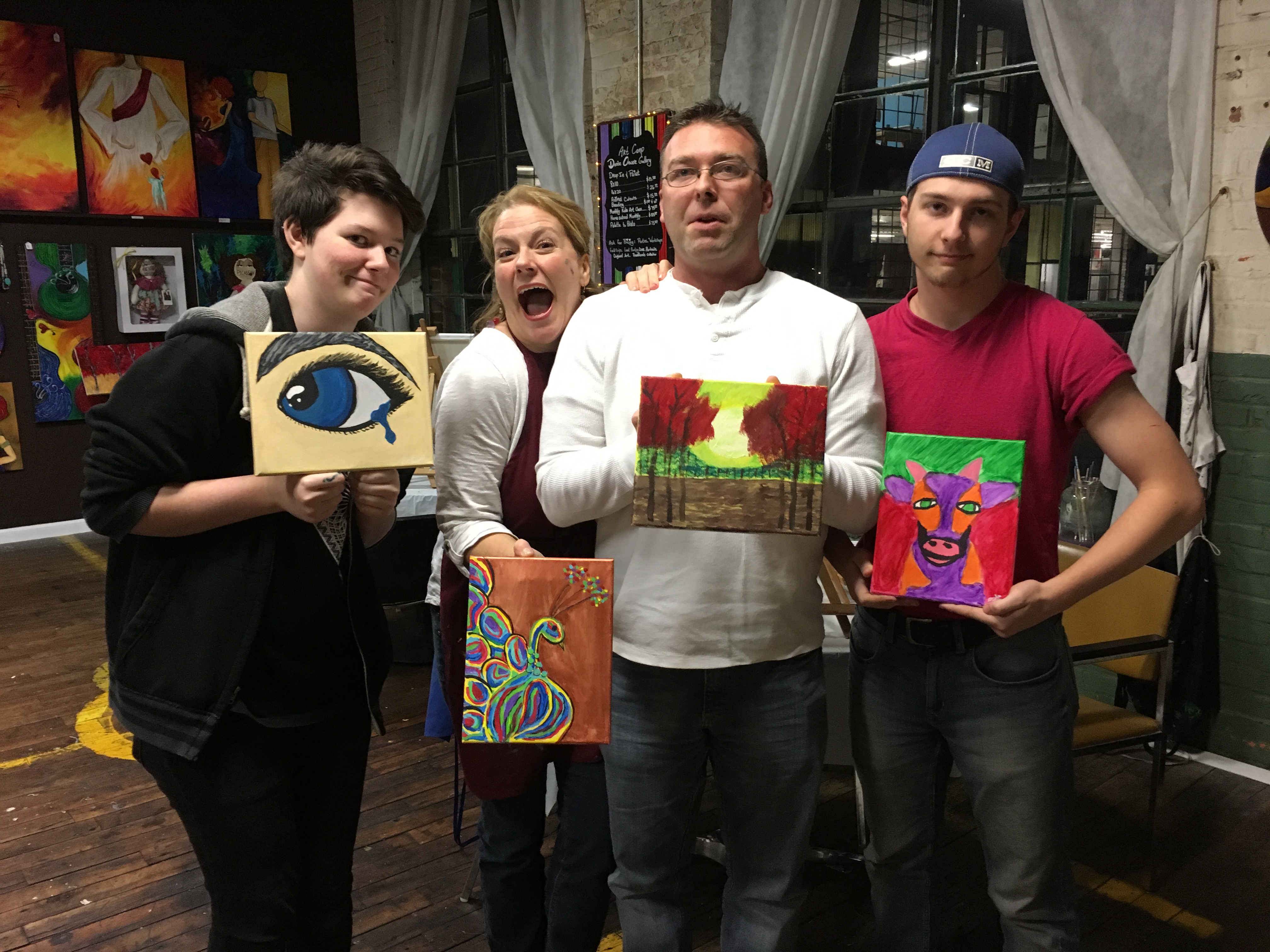 $ 25 USD
Join a creative session for all ages and discover your inner artist! Drop in and create your own masterpiece on canvas. Choose from several of our classes, or feel free to create anything your heart desires. Bring your favorite beverages, and friends get ready to enjoy the relaxing experience of painting. Even if you have never held a paintbrush before in your life, you will walk away with a masterpiece that you created. This session is open to art enthusiast of all ages. Family friendly event, for everyone. $25- 11x14 $30-16x20
Mask are required.
Options available for at home kits, monthly afterschool, weekends, and homeschool classes at the Denise Onwere Gallery located at Lowe Mill.
STUDIO 203
For more information please contact. Denise Onwere (256) 322-0184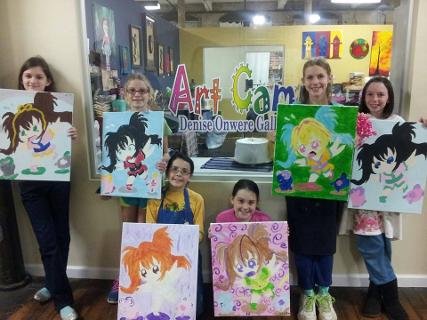 Welcome to Denise Onwere Gallery— the official website of Denise Clayton-Onwere.
Whether modern or classic, oils or acrylics… It doesn't matter if it's figure drawings where faces tell a story or abstracts where the faceless is the greatest of details. I've seen water colors done so well they resemble a photograph, still life so finely stroked you can eat the fruit and smell the coffee at the same time. Shades of colors that define every aspect of what the artist is feeling or envisioning. Subtle earth tones that often grant peace and serenity, while dancing with a rhythmic flavor. And, Pastels that express joy and freedom… happiness. But when we think of bold colors; Reds and Royal Blues, Vibrant Aquas and Golden Rod Yellows that burst into orchards of Oranges and Greens that can only birth envy in some and admiration in others, one has to think of the Art by Denise Clayton-Onwere. Born and raised in Los Angeles, California daughter of Grammy nominated Jeff Clayton of The Clayton Brothers.
If you don't know Denise, you should. This woman has a catalog of works that only promotes consistency and mastery of her very unique style of painting. Keyboards that offer more than a musical interlude often dance through her scenes. Gifted ballerinas flutter as gently as the butterflies that marvel at her color palette. Buildings that sway, musicians serenade to the melodies of colors as the gentle suitor caress the memories of a lost love. While taking a dip with the subtleties of pastels, Denise will quickly dive back into an ocean of colors that carries the eyes' vision through a maze of delightfulness. A tremendous talent is she.
I have seen Denise in action – on the spot- develop a masterpiece commissioned and inspired specifically by the atmosphere that surrounded her. At the reveal the audience was so taken aback, you could hear the air sucked out of the room in awe of the anointed gift that God has bestowed on this young lady.
Located at Historic Lowe Mill Arts and Entertainment in Huntsville, Alabama, her studio features original works on canvas and designs on just about anything surface. This self-taught artist and educator routinely inspires others in the classes she teaches year round with both children and adults. Ms. Onwere's non-traditional methods as an artist and educator serve as a catalyst for all to explore their happiness and creativity within. Denise regularly gets commissioned to do personal pieces but you will never fall short of great selections in the creations she has already produced.
<meta name="facebook-domain-verification" content="jw34fpkwrkna9pgnk5f73f7p5xfw4o" />